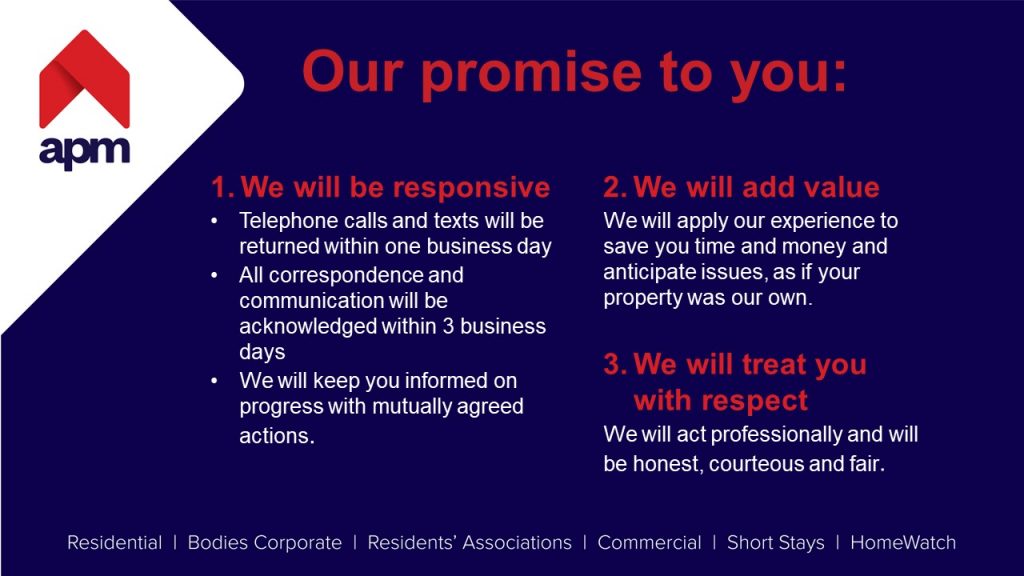 Reducing your risks and maximising your returns starts with an experienced team
Seeking a property management partner to help you reduce your risks and stress, while maximising your performance and returns?  Meet the team at apm.
Founded in 1991, Auckland Property Management (now apm) set out from day one with a vision of exceptional property management:
Experienced property managers
Solid relationships with clients
Dependable service that delivers on our promise
A proactive focus on preventing issues; and
A flexible approach to meeting our clients' needs
Our focus on reducing the risks associated with property management and delivering exceptional service to our clients has not changed in over 30 years.
When it comes to quality property management, there's no substitute for experience. Contact us today if we can be of assistance.
Call us: (09) 638 2500 Or Email us : [email protected] , Or,simply fill in the form below and the appropriate member of our team will be in touch.